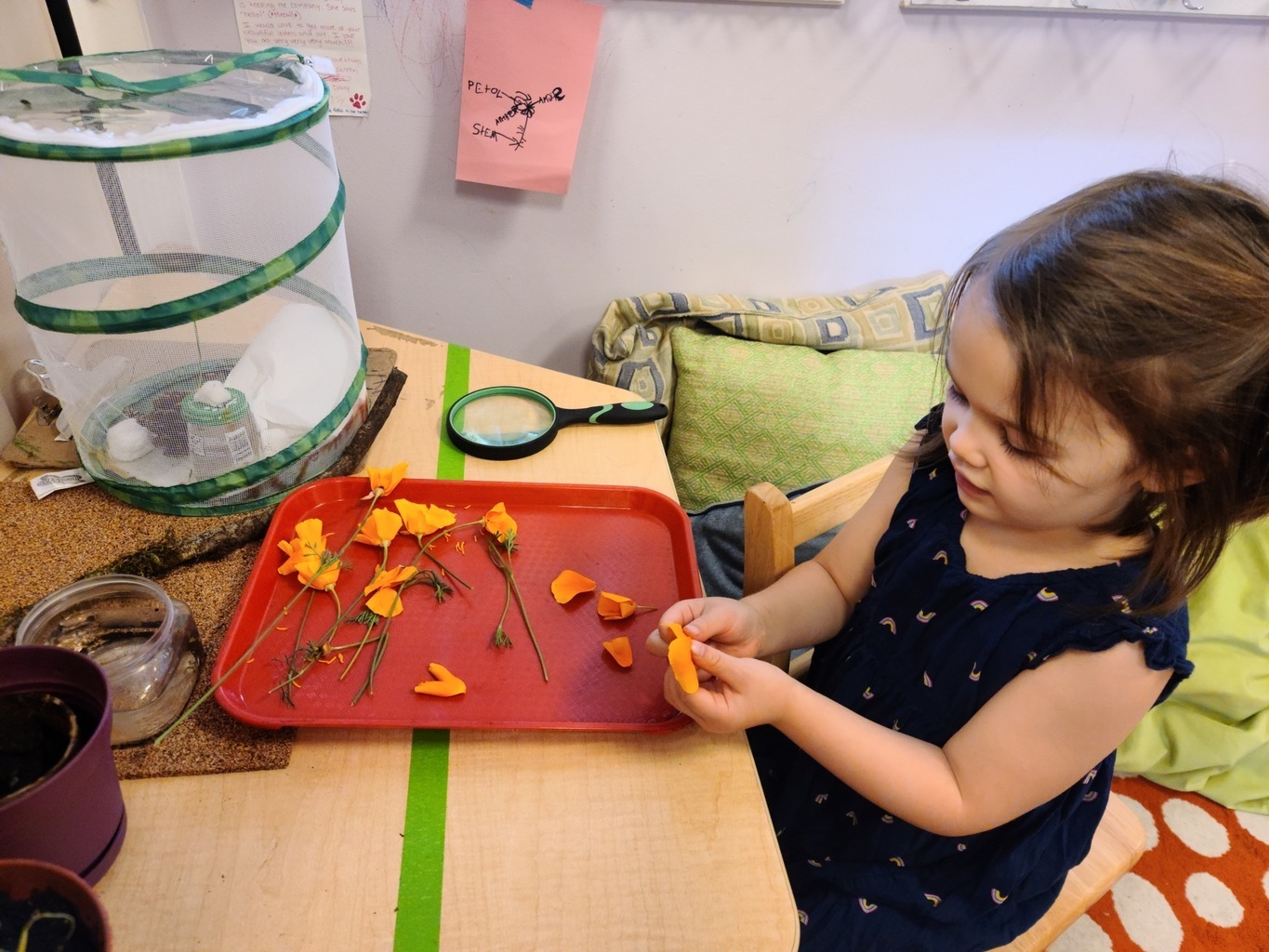 Published Date: 06/11/20
Deanna Cohen's career path led her to a teaching degree and then a 20-year detour away from working with children, but in 2009 she opened the first Wow & Flutterville Playgardens location and hasn't looked back since.

Growing the program from one home-based location to three, and then moving to their two current centers, one in SE Portland and one in NE Portland, her passion for children is evident.
When she opened Wow & Flutterville Playgardens, it was because she couldn't find what she was looking for when she needed care for her own child.
"I wanted a place that kept children in the world of wonder," she said. "I was able to find part-time programs, but nothing full-time existed. So, I created it."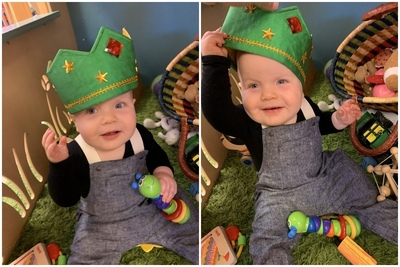 Wow & Flutterville Playgardens pulls from several different early childhood education philosophies to create what Cohen considers an ideal program that meets the needs children age 6 weeks up until kindergarten, all while supporting families.
Their RIE approach to infant care respects the agency of each baby.
Cohen says, "We'll never put a baby in a position that he or she can't get out of – it's disrespectful. Every baby does things in their own time, and we focus on that, not trying to get them to meet milestones before they're ready."
Parents are encouraged to be active participants in their child's experience at daycare. Wow & Flutterville welcomes both nursing moms who want to come in and breastfeed, and caregivers who want to come and bottle feed.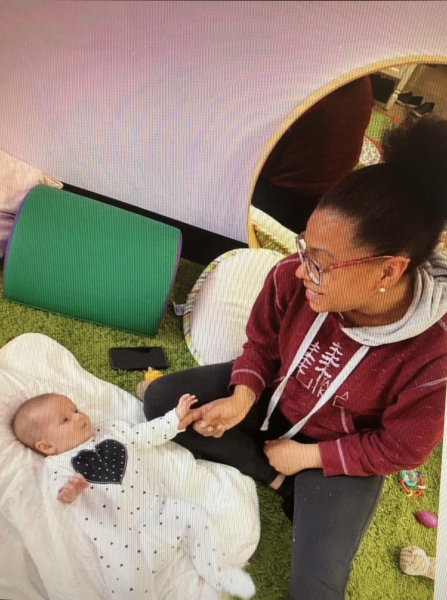 "We have an open-door policy," says Cohen.
Beyond RIE infant care, Wow & Flutterville offers a play-based, Waldorf-inspired approach to preschool with a strong program rooted in the Anti-Bias and Kindness curriculums. Children get outside daily in all weather, and Cohen considers Mother Nature the best teacher.
"All the good bugs come out when it's raining," Cohen says excitedly. "The best days are messy,"
The Kindness curriculum is a cornerstone of Wow & Flutterville's approach and what Cohen considers their most important work.
"Cultivating social and emotional literacy, focusing on mindfulness, teaching diversity, inclusion, and, of course, kindness. That's what we do," says Cohen.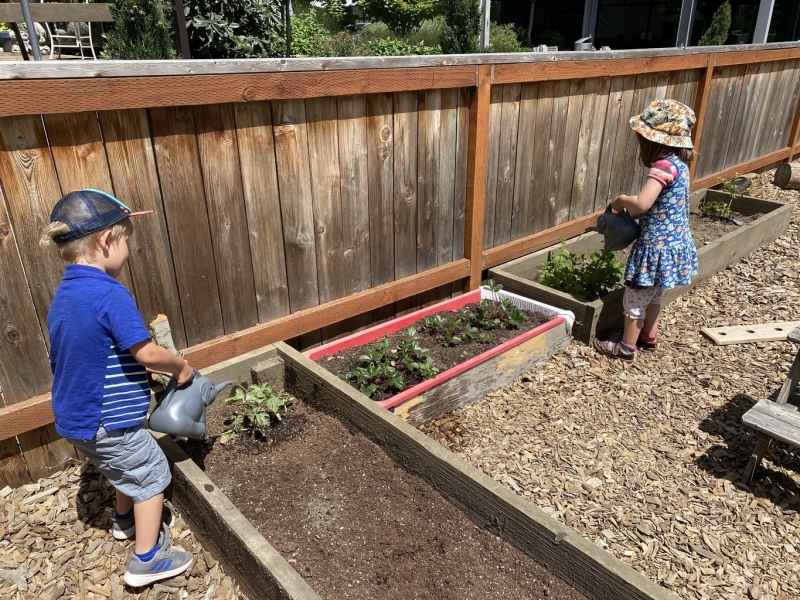 Everything at Wow & Flutterville is done with intention, from the puppeteering training that all teachers go through to the way children learn basic math through cooking.
Cohen says, "Puppeteering is an amazing way of telling stories outside of books. Books are wonderful, of course, but children don't always see themselves reflected in books, so we focus on storytelling. It accesses a different part of the imagination"
Imagination is what Cohen continually goes back to when looking at her programs and introducing new materials.
Cohen adds, "Our goal is to keep the children as much as possible in a state of wonder, so we're always asking, 'Is this keeping children in a state of imagination?'"
The daily rhythm is another intentional aspect of Wow & Flutterville.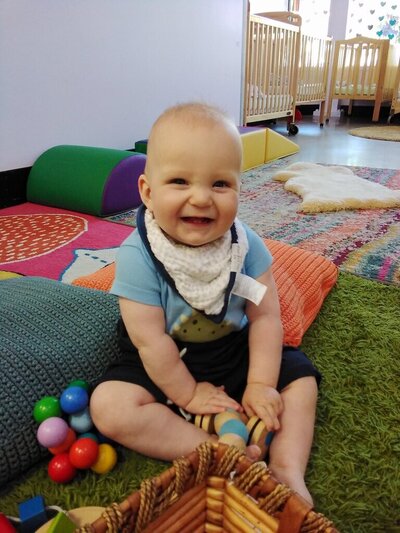 "Rather than the grounded construct of time, the rhythm makes children feel attached," she says. "They don't have to move as a group and don't get taken out of an activity if they're finding wonder in it."
Wow & Flutterville's focus on diversity is at their core and isn't just classroom rhetoric – their staff represents people from many different backgrounds and includes LGBTQ+ members, they operate on sliding scale tuition, accept DHS payments, and Cohen actively seeks out families and teachers from a wide variety of backgrounds.
"Children have the power to change the world. And we can do the best that we can to counteract their learned biases. But the only way to do that is to surround themselves with all that's different and beautiful. And we have to name it early on," Cohen says.
Wow & Flutterville's Refugee Training Program walks the walk as well. By working with various charities, they train refugees to become childcare assistants.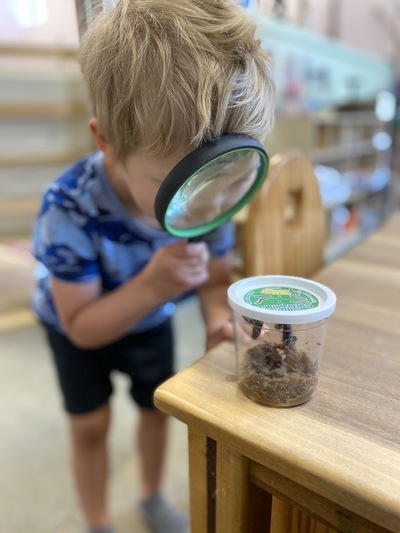 Infant teacher Raghad Farhood went through the program and says, "I feel comfortable here, like we all are working together to be there for the children. I love all my babies so much and the teachers I work with. Wow and Flutterville has been like a second home for me and I'm happy that I can teach here."
"Everyone should feel welcome in this world," says Cohen. "And children should find wonder in everything they do."
Wow & Flutterville often keeps their staffs to child ratio significantly below state minimums and offers enrichment programs at both locations. Twice weekly music classes with guest musicians are brought in and Japanese is offered weekly, in addition to regular mindfulness education. Staff speak a variety of languages with every class having at least one bilingual teacher.
Full-day, year-round programs are offered 2, 3, 4, and 5 days per week, with caregivers having the flexibility to choose the days they want.
Contact Wow & Flutterville at wowandfluttervilleplaygarden@gmail.com or 503-954-2255 (NE) and 971-302-6139 (SE).
Paper Pinecone is a thought leader in Early Childhood Education and a marketplace for parents to find the best daycare and preschool programs in their area. Parents search thousands of providers at no cost and providers always list free. Get started today.