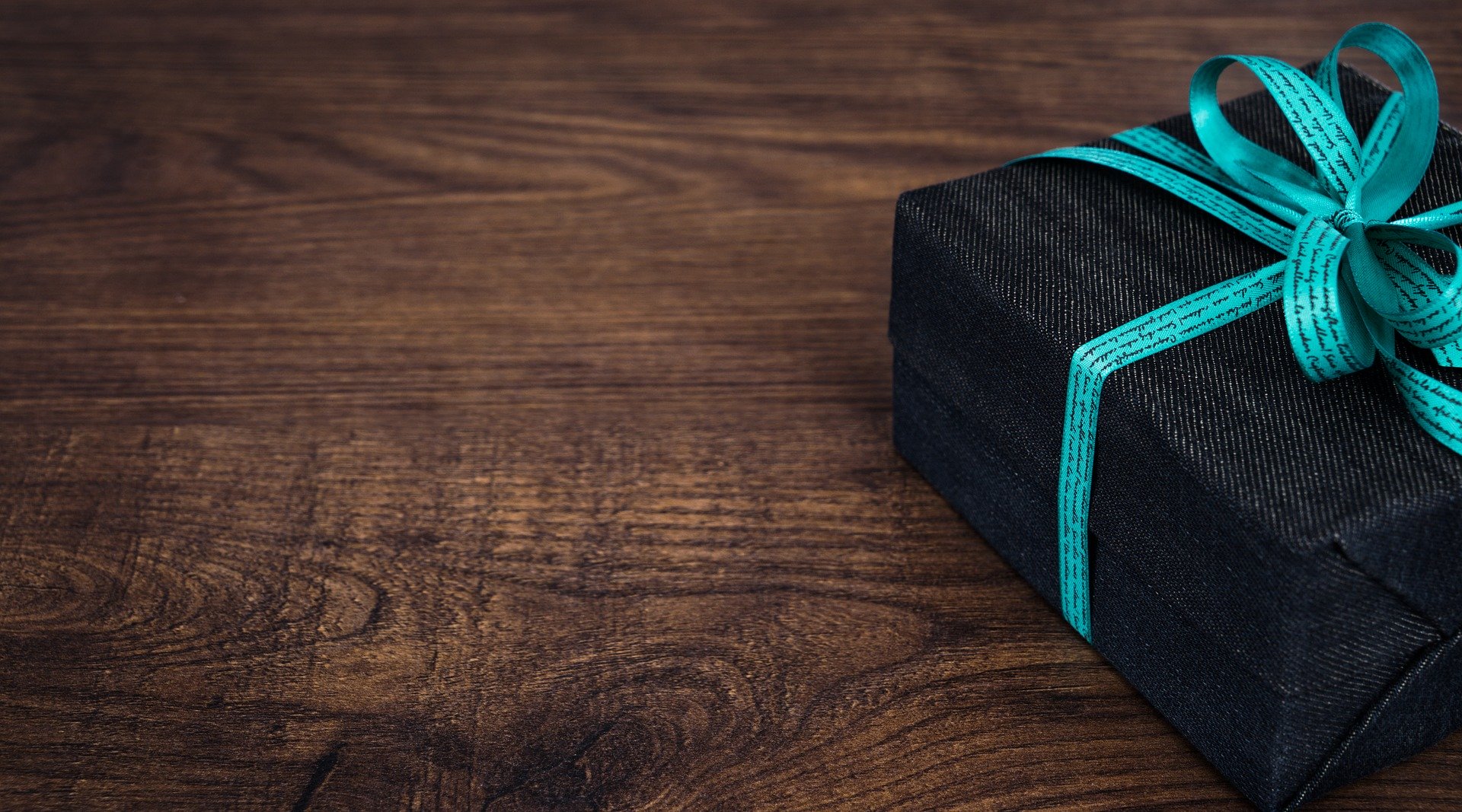 Published Date: 06/01/20
Father's Day is in a few short weeks which means it's time for our annual gift guide.
Gift guides are typically full of paid placements and affiliate links so the publisher earns incremental revenue from the post.

This year we've decided to eschew that completely and feature women-owned small businesses and startups (many mom-owned) who have been significantly impacted by COVID-19. We show our support here and encourage you to do the same by shopping at these businesses for Father's Day and beyond.
A Bar Above
Co-founder Julia Tunstall (she owns the company with her mixologist husband) says, "A Bar Above started back in 2013 as a blog and educational website to help bartenders learn to make high end cocktails and grow their careers behind the bar. Over time we evolved into a barware brand and ecommerce website supporting all kinds of cocktail lovers and dedicated to help everyone learn to make great drinks!"
This 4-Piece Craft Bar Cocktail Set includes everything you need to make 99% of cocktails out there. It includes a two-piece shaker, jigger and strainer. It's both easy to use and professional quality so you can make your first cocktail and use it for life!

Svaha USA
"Svaha makes STEAM themed clothing and accessories for the entire family. Our goal is to break gender stereotypes, and encourage STEM education," says founder Jaya Halepete Iyer.
She says, "I have a PhD in Fashion Merchandising. I started this company when I was not able to find STEM themed clothing for my daughter. I wanted to bring about a change in the apparel industry."
Check out this self-proclaimed geeky collection of cufflinks, tees, ties, socks, and more.

Retro Heart Films
Angie Muto says, "I created Retro Heart Films because...well, I guess you could say I'm obsessed with the charming and timeless look of Super 8mm film. And I love solving problems for busy people. We all have about a thousand videos of special moments, birthday parties, and everyday life just sitting in our phones, right. They're just there, taking up space, sometimes never to even be looked at again. I take those videos and edit them into something truly special. I remove the in-between moments or bad shots, edit all the best stuff together, take out any sound you may not want, and set it to music that will help it shine even more. And THEN...I convert it to look like it was shot on Super 8mm film...or I don't! It can be left in standard HD, it's totally up to you. You'll end up with an incredibly meaningful memento that you can share and rewatch for many years to come."

Zelmin's Minty Mouth
Founder Chelsey R. says, "Zelmin's wants to give everyone the confidence to get closer. Our goal of bringing people closer is everything we stand for - the Zelmin's brand is about being your authentic self, no matter the situation, with confidence."
Zelmin's Minty Mouth is a totally different kind of breath mint - a gel capsule with a parsley seed oil core, coated with layers of powerful mint. We've developed a perfectly balanced formula that's been clinically tested to give you instant fresh breath that lasts for hours against the toughest offenders… even garlic and onions.
Nimble Made
Founder Tanya Zhang says, "I founded Nimble Made in late 2018 after seeing my dad not able to find a dress shirt that fit off-the-rack as a slim Asian man living in the US. Nimble Made is a men's "Actually Slim fit" dress shirt brand with trimmed measurements across the chest/back, sleeves, and shirt length. Our dress shirts are sized by height and weight for a better slim fit with free shipping, exchanges, and returns."

Vivid Vinyl
"I am a wife, mom, veteran, and overall crafty person who loves to meet new people and help customize their life," says owner Heather Rhoade.
VIVID VINYL is a small company based out of Forest Grove, OR, and we do a whole range of different decorated products, including customized work. We do decorated apparel, totes, mugs, hats, window and car decal signage, fun decals, and so much more.

Voyage Print
"We offer super high quality printed unique items. We were the original creators of the grad-head and party-head," says Voyage Print owner Margaret Rudoy. "We came up with these to bring a more unique way of celebrating the loved ones in your life. We have sold thousands of these unique and custom yard signs nationwide wide, and have had just an incredible response on how happy our customers have been to be able to celebrate graduations and events like Father's Day that have been hampered by the pandemic."

SWAY
Founder Rebecca So was born and raised in Hong Kong and immigrated to the US alone when she was 15 in search of a better education. She's now a partner in a Los Angeles-based accounting firm, but started SWAY after creating an award-winning apple cider vinegar deodorant, the first of its kind.
"My latest creation is a customizable dry body oil that smells heavenly and never greasy. It is also great as a beard oil. You can customize each body oil by choosing the skin boost that addresses your specific skin concern, and  also choose your favorite aroma and toppings (choose from a variety of botanicals, crystals or shimmer). For the dads, one recommended combo is Extra Antioxidant, Outlaw (smells like cologne), and Black Tourmaline. Or choose from other crystals (e.g. clear quartz, citrine, amethyst) for different energy," she says. 
For Father's Day gifts, put dad's name and your message in the "NOTE" area during checkout and it will be included on a certificate. 

Uncorked Wine Festivals
"I started Uncorked Wine Festivals in 2015 to create events that would have a little something for every wine lover. These events combine a wide array of wineries from across the globe, live music, food trucks, fun games and entertainment all under one roof. Now, with the advent of this pandemic, we have pivoted and begun doing virtual events. We are bringing all the elements of the wine fest straight to your door. And the best part is there are no lines for the bathroom," says owner Michelle Silberstein.
Virtual event tickets include 3 bottle of wine shipped to your door and an access code to the event where you can chat with the winemakers, enjoy live music, play interactive trivia and other games, and raise a (virtual) glass with friends and family all over.
Santa Barbara Reds: Come enjoy the best of the Central Coast on Saturday, June 27, 2020 from 5-7 pm PT with red wines form Cambria, Neilson and Ex Post Facto by Brewer-Clifton.

the look
"Hair care is just as important for men as it is for women," says the look founder and serial entrepreneur Maria Malavenda. "The look is a personal care brand with an expansive expert hair community. We use your personal information and specific areas of need to connect you with experts in hair care products, hair loss, and styling advice through virtual consults."
Vetted, top-performing hairstylists and barbers can help dad with everything from selecting the right hair products to hair loss to styling tips. Celebrate him with 20% off a 30-minute virtual consult with code LookDad20.

MASAMI
NYC advertising veteran and mom of two teenagers Lynn Power founded MASAMI to solve the number one issue in haircare: hydration. "Our debut line consists of shampoo, conditioner, shine serum and styling cream. The line was created to be gender neutral with a light fresh scent. Dads especially love our styling cream which is whipped to be non-greasy and non-sticky but give a light to medium hold," she says. 

Paper Pinecone is a thought leader in Early Childhood Education and a marketplace for parents to find the best daycare and preschool programs in their area. Parents search thousands of providers at no cost and providers always list free. Get started today.