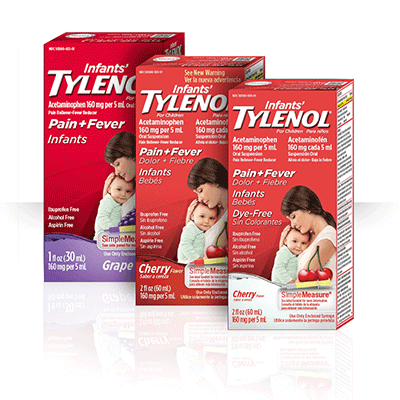 Published Date: 01/10/20
A class-action lawsuit against drug giant Johnson & Johnson has been settled, awarding $6.3 million for customers who purchased Infants' Tylenol since between October 2014 and January 2020.

The lawsuit comes after accusations that Johnson & Johnson deceptively packaged Infants' Tylenol as a different product than the less expensive Children's Tylenol. 
As originally reported by NPR, prior to 2011, Infants' and Children's Tylenol contained different concentrations of acetaminophen, the active ingredient in Tylenol. However, due to dosing mistakes by parents, the Food & Drug Administration urged Johnson & Johnson to make the change, who announced in 2011 that both Children's and Infants would contain the same dosage moving forward. 
A recent settlement comes in response to a lawsuit filed against Johnson & Johnson, claiming the pharmaceutical company falsely advertised the medicine as "formulated for infants" when, in fact, it was the same strength as Children's Tylenol.
Read more: https://t.co/iL0nxCu2lH pic.twitter.com/OGHwJhhxTD

— Whitehardt (@Whitehardt) January 16, 2020
The price for Infants' Tylenol remains 2x-4x more than Children's though it is the exact same medicine. 
Despite denying wrongdoing, Johnson & Johnson has agreed to the $6.3 million settlement. If you have proof of purchase of Infants' Tylenol, you're entitled to $2.15 for every 1 or 2 fl. oz. purchased. Without proof of purchase, you collect a maximum of $15.05, the equivalent of seven bottles.  

Product must have been purchased between October 2014 and January 6, 2020. The deadline to file a claim is April 13, 2020. 
Paper Pinecone is a thought leader in Early Childhood Education and the best way for parents and providers to connect. Parents search thousands of providers at no cost and providers always list free. Get started today.