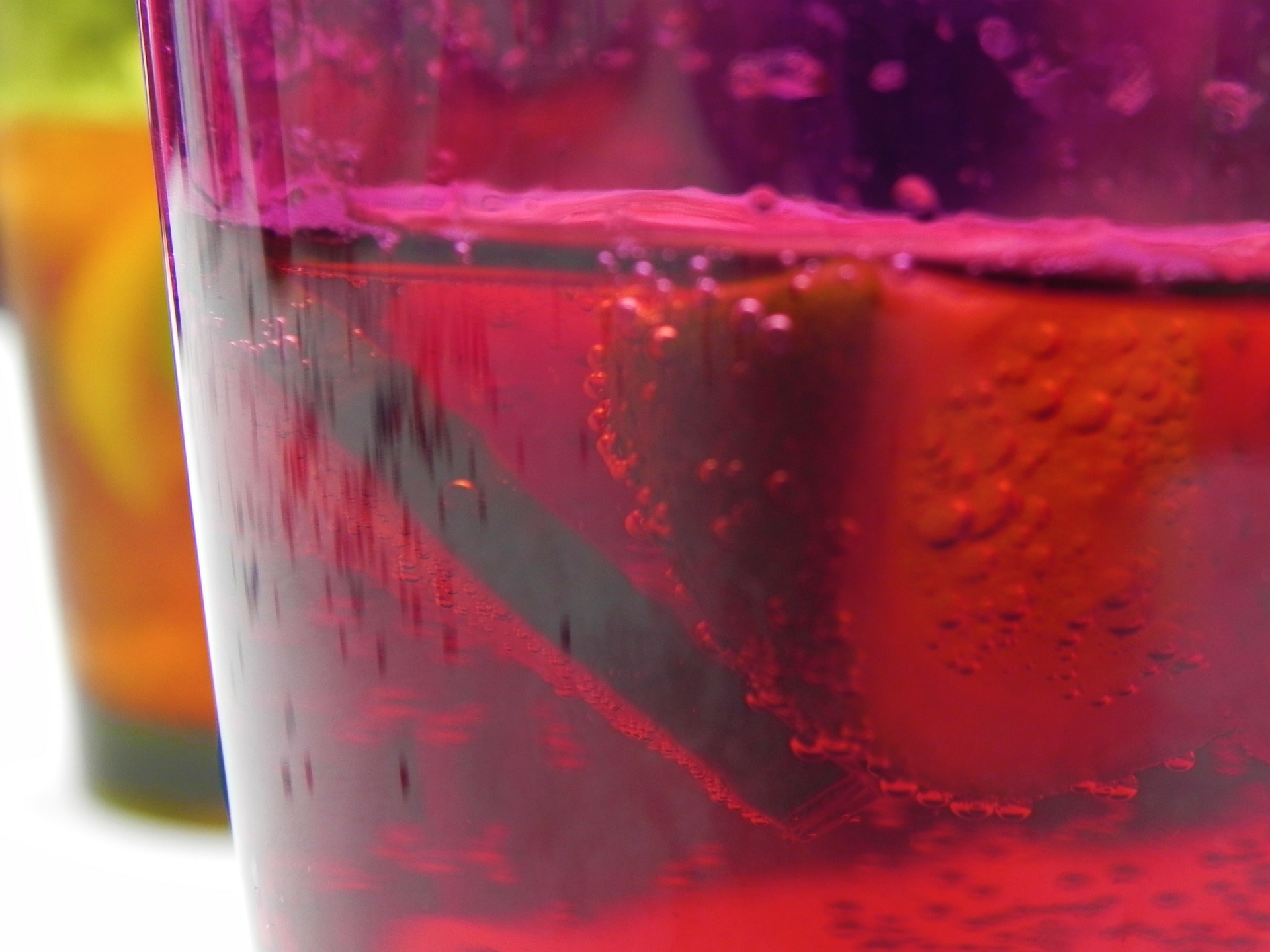 Published Date: 07/23/19
I can't be the only mom out there who occasionally brownbags it at the playground on a warm summer day. And when I say brownbag it, I'm not talking about lunch.
If you're not into drinking canned beer out of a paper bag at 10 am in a public park then we probably can't be friends. But if it's just that you're not so into beer and still want something refreshing and alcoholic as you stare at your phone and hear, "Mom! Watch this!", for the millionth time, these Sippy Cup Sangria recipes will hit the spot and we should plan a play date.
Just be sure to keep these out of reach from the kiddos. The only thing worse than a drunk toddler is a hungover toddler. (Relax, I'm kidding.)
Sangria's origins are blah blah blah, who cares?
Sangria's a also great way to use up all that fruit that your kid loved last week and now hates as much as you hate Peppa Pig.
And the best part about these recipes? I'm not going to make you scroll through a million pics of me making them while I tell the story about the one time I was in Spain and got a wee bit tipsy on Sangria and I was so terribly embarrassed when I accidentally said "Come to the toilet with me" instead of "Please tell me where the toilet is" in broken Spanish to the waiter. (I knew what I was saying).
Sippy Cup Sangria #1 - Traditional
PREP TIME: 5 minutes TOTAL TIME: 4 hours
2 apples, diced into chunks
1 orange, rind removed and diced into chunks
2 tablespoons lemon juice (about 1 lemon, juiced)
1 750ml standard bottle medium-bodied red Spanish wine, like Garnacha or
Tempranillo (or, seriously, 2 Buck Chuck)
1/4 cup brandy
1/2 cup orange juice
sparkling water, to serve *optional*
Place all the ingredients, except the sparkling water, in a large pitcher and stir to combine. Refrigerate sangria for 3 to 4 hours, up to overnight, before serving. When ready to serve, give the sangria one last stir and pour over a glass of ice. Top with sparkling water for some bubbles if desired.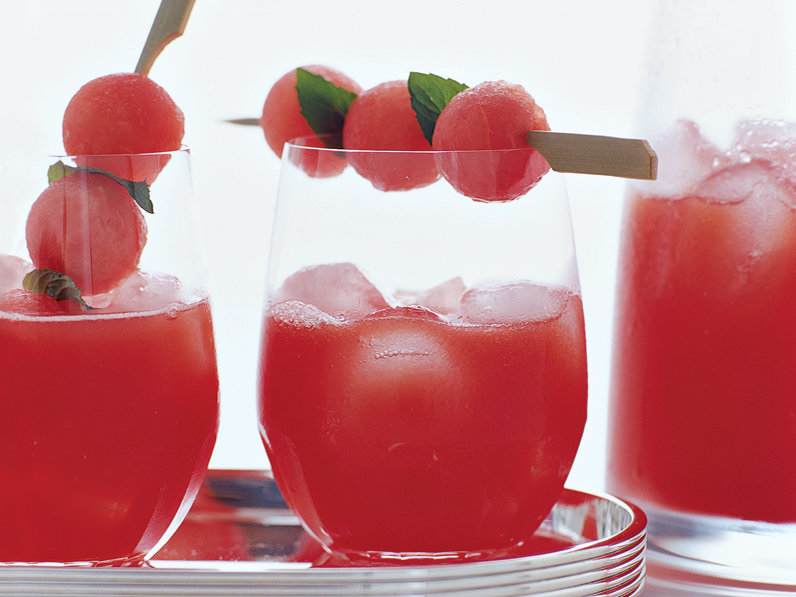 Sippy Cup Sangria #2 - Watermelon
PREP TIME: 20 minsTOTAL TIME: 4 hours 20 minutes
12 cups cubed watermelon, divided
1 (750 milliliter) bottle dry white wine
1 cup vodka (hell, yeah)
1/2 cup triple sec
1/2 cup simple syrup
1 medium lime, quartered
1 orange, cut into wedge
1 cup fresh blueberries
Place 9 cups of watermelon cubes in a blender; blend on high until very smooth. Strain juice through a mesh strainer into a large pitcher. Pour the wine, vodka, triple sec, and simple syrup into the pitcher. Stir to combine. Mix the remaining 3 cups of watermelon cubes, the lime quarters, orange sections, and blueberries into the sangria. Chill for 4 hours before serving.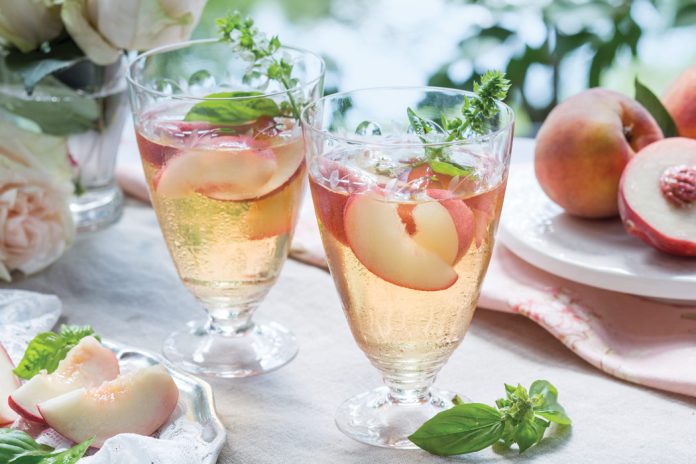 Sippy Cup Sangria #3 - White Peach
PREP TIME: 10 minutes TOTAL TIME: 2 hours 10 minutes
1 (750 milliliter) bottle dry white wine
3/4 cup peach flavored vodka (woo hoo! - yes, I'm going to comment every time there's vodka in these, like i'm a 14-year-old boy making "That's what she said," jokes.
6 tablespoons frozen lemonade concentrate, thawed
1/4 cup white sugar
1 pound white peaches, pitted and sliced (this sounds like a lot of work)
3/4 cup seedless red grapes, halved (just in case your little one gets it, you want to cut the grapes to prevent choking)
3/4 cup seedless green grapes, halved
In a large pitcher, combine dry white wine, peach vodka, lemonade concentrate and sugar. Stir until sugar is dissolved. Add sliced peaches, red and green grapes. Refrigerate sangria until well chilled, at least 2 hours, or overnight to blend flavors. Serve over ice, and use a slotted spoon to include sliced peaches and grapes with each serving.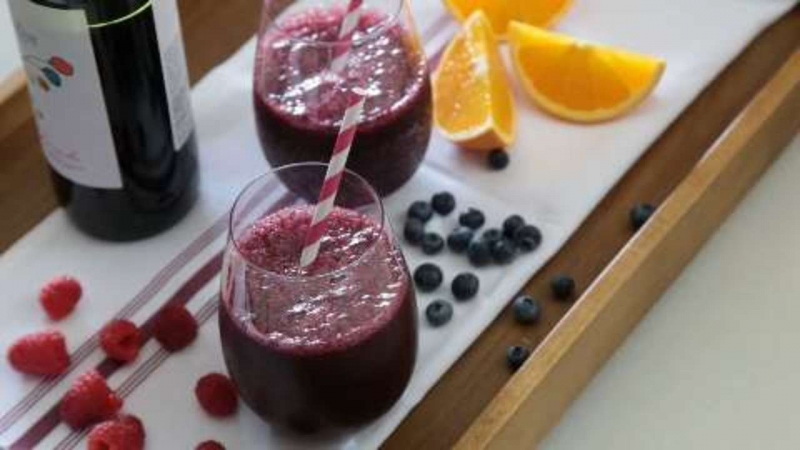 Sippy Cup Sangria #4 - Frozen Berry
PREP TIME: 5 minutes TOTAL TIME: 5 minutes
1 cup red wine
1 cup ice cubes, crushed
1/3 cup frozen blueberries
1/3 cup fresh raspberries
1/3 cup frozen strawberries
1/4 cup orange-flavored liqueur
1 tablespoon white sugar, or more to taste
Combine red wine, ice cubes, blueberries, raspberries, strawberries, orange-flavored liqueur, orange juice, and sugar in a blender; process until smooth. Serve immediately or freeze.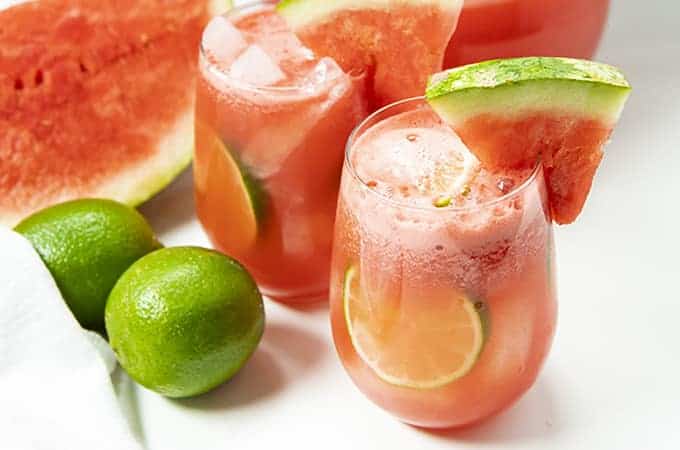 Sippy Cup Sangria #5 - Mixed Melon
PREP TIME: 5 minutes TOTAL TIME: 5 minutes
1/4 cup sugar
1/3 cup water
1/4 cup packed torn fresh mint leaves
8 sprigs fresh mint for garnish (if you feel compelled to garnish your sippy cup)
1 (750 milliliter) bottle Sauvignon Blanc, chilled
1 cup fresh orange juice, chilled
1/2 cup Triple Sec or other orange-flavored liqueur
3 cups bite-size wedges of cantaloupe
1 1/2 cups bite-size wedges of seedless watermelon
Stir together sugar, water, and torn mint in a small saucepan. Bring to a simmer over low heat. Simmer 1 minute, then cool to room temperature, about 30 minutes. Strain syrup mixture through a fine-mesh sieve into a bowl, pushing on mint to extract as much liquid as possible. Discard mint leaves. Chill syrup until ready to use. Stir together wine, orange juice, Triple Sec, and mint simple syrup in a pitcher or large bowl. Add cantaloupe and watermelon and chill at least 30 minutes and up to 4 hours. Pour or ladle over ice, if desired, into 8 glasses and garnish each with a mint leaf or sprig.
Paper Pinecone is the best resource for finding daycare and preschool programs in your area. Search free today (if you're not too drunk).
Other artciles you'll love
My kid caught me smoking pot
Getting Kids to School Every Day is Equivalent to an Extra Day's Work