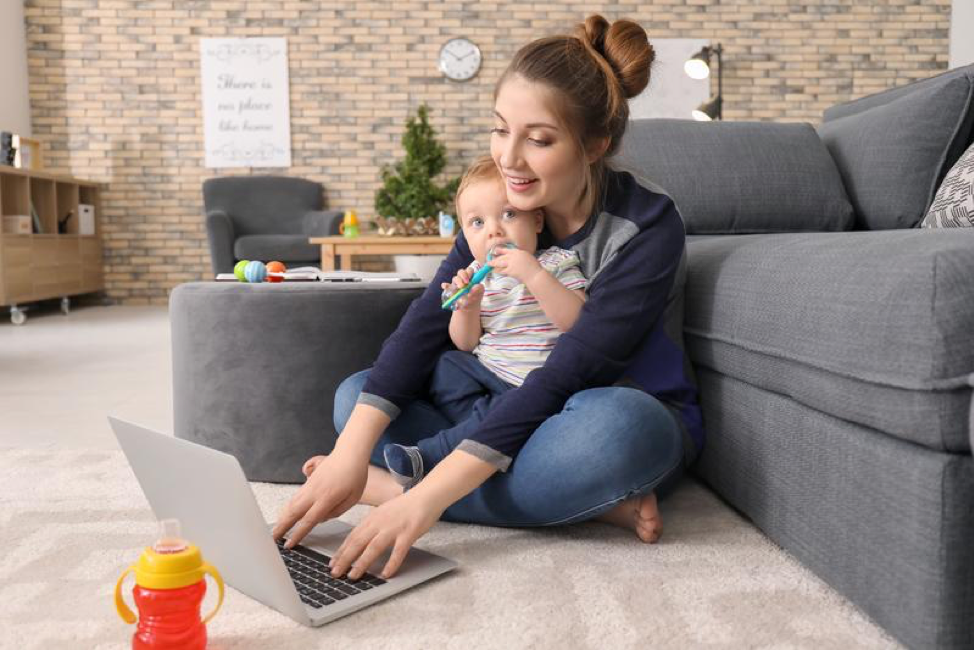 Published Date: 08/11/19
If you have a new baby, you know how busy life becomes when you have a new life to care for. Not only do you have to clean, feed, and rock your child, but the bills don't suddenly stop piling up. In fact, you actually gain expenses. Before your child is old enough to go to preschool, you may need to consider working from home. New parents who need to work to pay bills can actually find plenty of ways to work from home to make money, and here are a few of them that you can try.
Freelance Proofreader
If you've always enjoyed the written word and have a knack for catching typos, you might thrive as a freelance proofreader. You should know that there are differences between editors and proofreaders. An editor restructures paragraphs, cuts unnecessary paragraphs, suggests places that concepts need to be expanded upon, and works with authors on other major changes in the piece. As a freelance proofreader, you'll look for the nitty-gritty errors, such as punctuation, spelling, and grammar mistakes. Having an eye for detail and a firm grasp of the written word will help you succeed in this job, and if you think you have what it takes, there are plenty of
companies looking for proofreading freelancers
.

Travel Agent
If you love finding the best deals for trips to far away locations and accommodations on vacations, you might flourish as a travel agent. Becoming a travel agent requires minimal education, so you can get into this career easily. When you sign up for a class to learn about being a travel agent, you will be trained to be an expert on cruises resorts and tours. In this position, you'll need to help people find plane tickets, hotel rooms, timeshares, or deals on tickets to attractions and tours. People who are good at connecting with others could do well in this type of job.

Online Tutor
If you have a degree that's been sitting in a desk drawer collecting dust, you should consider becoming an online tutor. There are many parents in other countries who want their children to learn English from a native speaker. There are also plenty of American parents who want their children to get extra help on a wide range of subjects. You might be able to work with high school students who need to prepare for college courses, or you could help a young child with their math skills. There are many companies that contract out tutoring work to freelancers, but for most of them, you'll need a degree or be working to attain one.
When you're a parent, staying at home with your children might be your best option. You'll get to enjoy watching your children grow up, and you'll reap the rewards of working. If you want to learn more about these three career choices, there are many places that you can find opportunities online.
Other articles you'll love
Sex After Baby - What's Normal? What's Not?
10 Tips to Wean Your Child Off the Bottle
Paper Pinecone is the best resource for finding daycare and preschool programs that you'll love. Start your free search today.