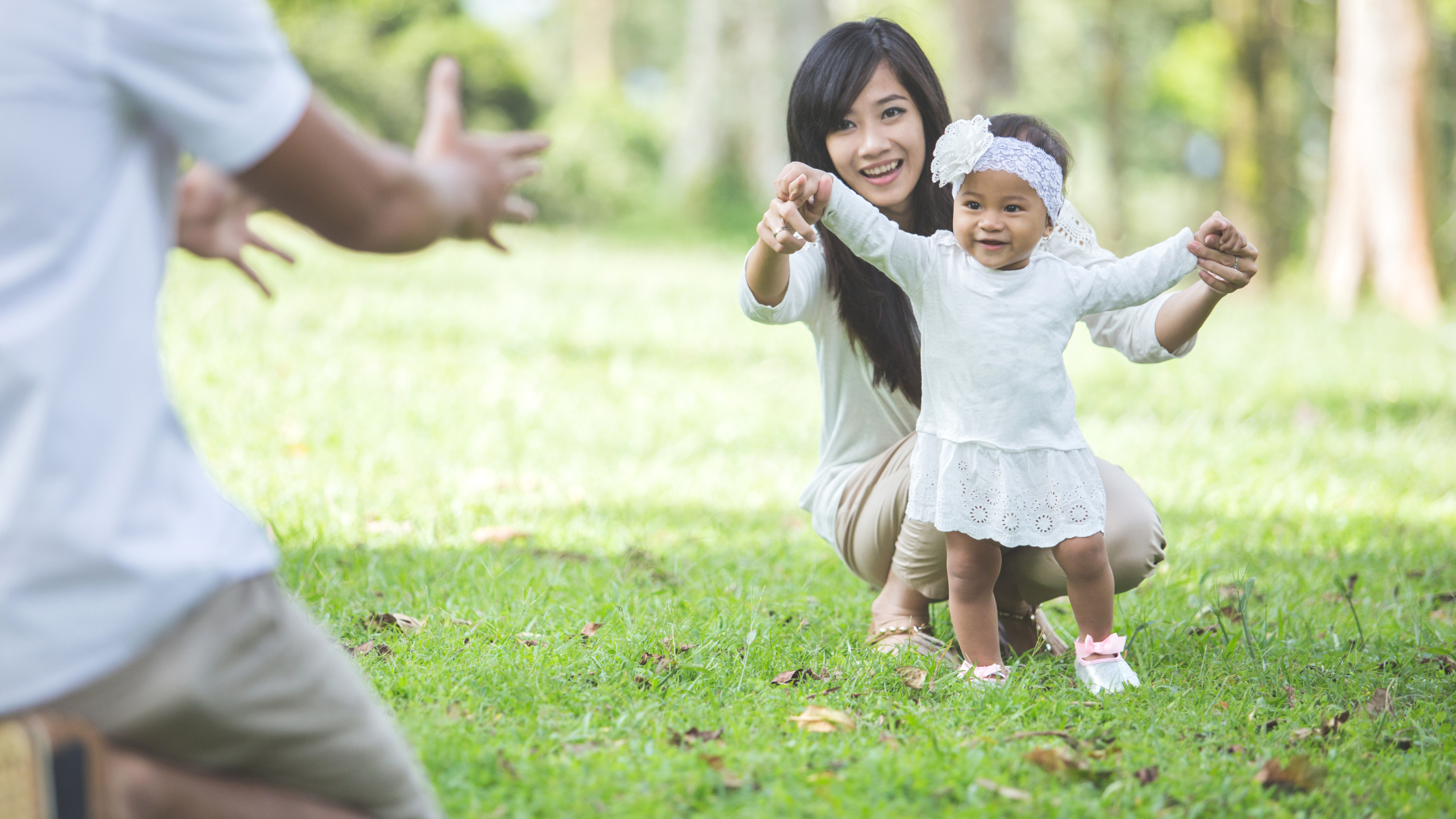 Published Date: 05/19/23
Do you want to know which shoes are the best for babies that start walking early? You may be wondering what kind of shoe to get your infant if they are walking ahead of schedule.
When your baby takes their first steps, it's exciting! If they spend most of their time indoors, it's best to have them go shoeless whenever feasible. During infancy, barefoot is best for the development of your baby's little feet since shoes can be restricting.
It's tempting to pick out the cutest shoes, but not all infant walkers are the same. You should select a pair that allows for some wiggle room but still provides adequate protection for developing feet. We considered the suggested ages, materials, designs, and prices when evaluating products.
What are baby walking shoes?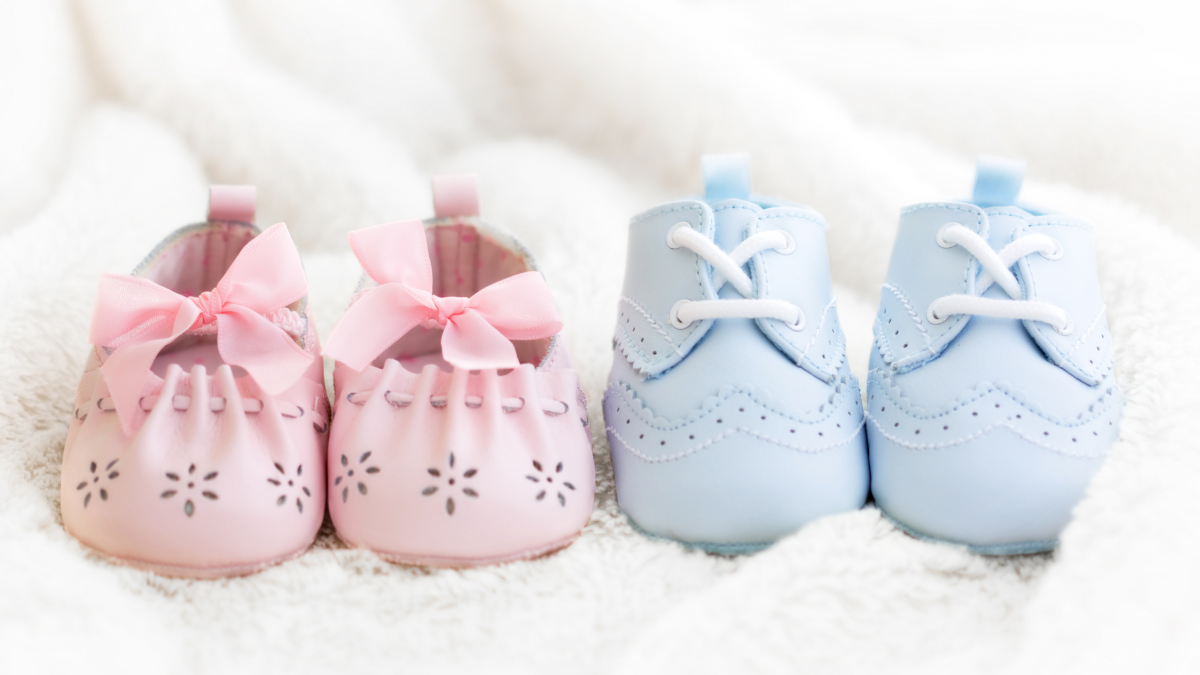 Baby walking shoes are a specialized type of footwear that is designed to protect the feet of new walkers. They should be lightweight and flexible to provide stability and support.
When you get the perfect pair of walking shoes for your baby, they will be able to take those first steps comfortably and confidently.
Do babies need first walker shoes?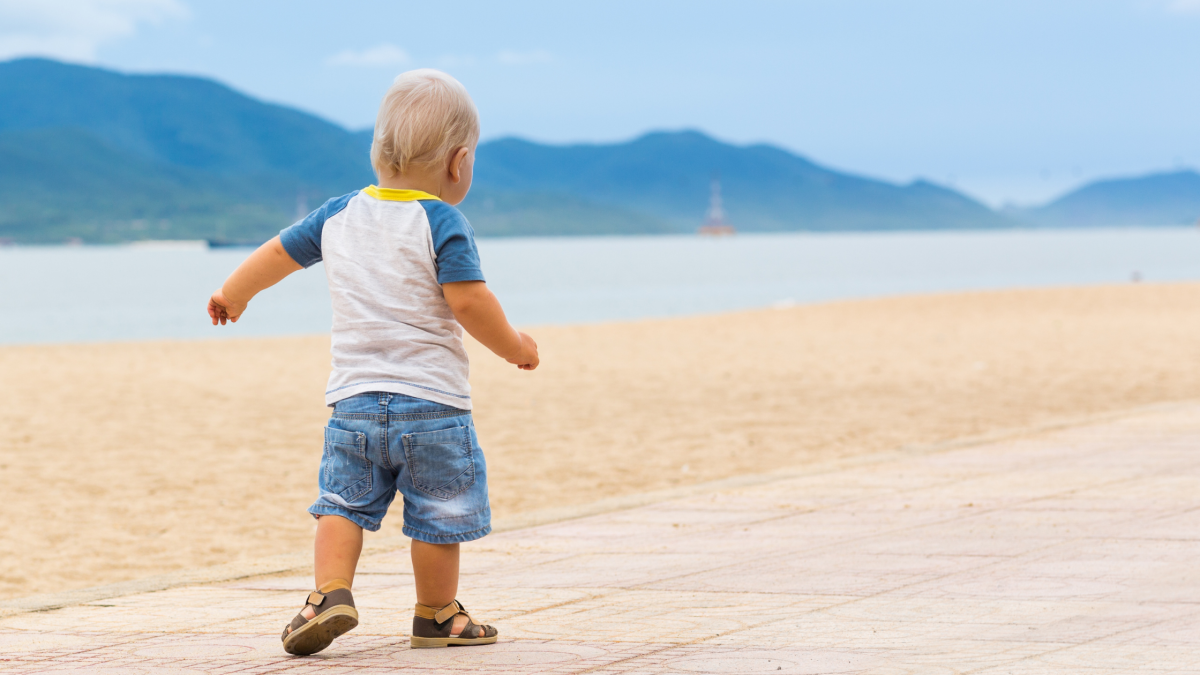 When going outside, particularly on rough surfaces, infants should wear appropriate shoes for their foot's natural development to protect their feet. Shoes will protect small feet from debris, uneven ground, and hot and cold surfaces.
Should babies learn to walk barefoot or in shoes?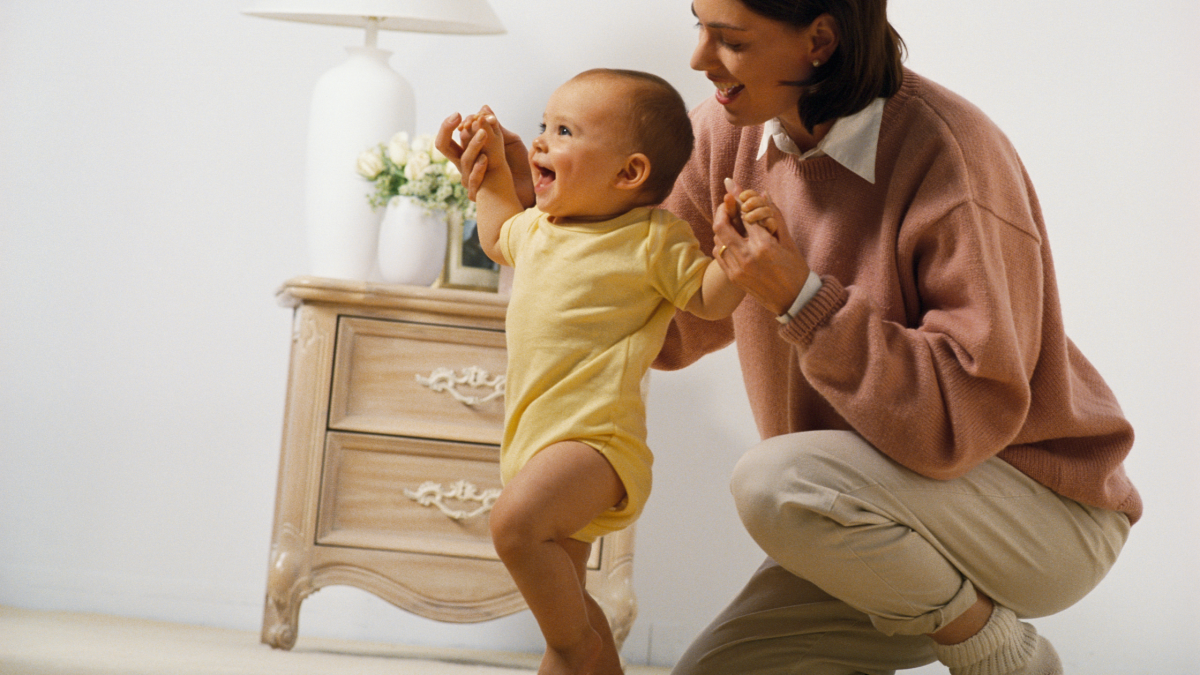 It is recommended that infants learn to walk barefoot, according to the American Academy of Pediatrics. Shoes have the potential to impede the natural development of the foot and restrict the foot's ability to move freely, both of which are essential for walking. Babies who are encouraged to walk barefoot reap the benefits of developing balance, coordination, and strength in their feet and ankles. This helps them strengthen their walking skills and provides a sense of safety and self-assurance at the same time.
Are hard-bottom shoes or soft-bottom shoes better for new walkers?
Shoes with flexible, shock-absorbing soles are most suited for new walkers because of their increased range of motion. The additional cushioning such as that provided by a rubber sole, protects the feet from damage and reduces the likelihood that they may get an injury. Hard-bottom shoes offer extra stability and support, which can benefit toddler feet as they have relatively more experience compared to new walkers.
When should my baby start wearing shoes?
Most pediatricians agree that children do not need shoes until they start walking which is usually between the ages of 12 and 18 months. New walker shoes will allow your baby to experiment with their newly discovered freedom of movement, such as walking and running, while receiving necessary comfort and protection. Lightweight footwear that is also flexible is ideal for children's feet because it allows unrestricted movement and growth.
How do I keep baby shoes on my child?
A proper fit is essential to keeping your baby's shoes on their feet. Choose a style that has straps that can be adjusted and worn snug. Check that the shoelaces have plenty of room to allow toes to move about. In addition, you should check that shoes are not becoming too worn out or too loose for those baby feet.
The perfect pair of baby walking shoes will have a snug fit and allow natural movements.
How to Pick the Best Walking Shoes For Your Baby's Feet.
Fit
To "fit" anything is not necessarily to physically squeeze its contents into a certain container. Finding the proper size and width, ensuring there are no large gaps that allow feet to slip around, and paying attention to areas that might be too snug, all contribute to what we call "fit" when looking for supportive shoes for your little one's feet
If you are shopping in person at a shoe store, check to be sure that your thumb fits between your baby's heel and the back of the shoe.
Flexibility
Remember that your baby, a recent convert to shoe wear, is used to being barefoot. Choose a pair of walking shoes with a flexible sole to assist them in transitioning more easily. Finding a shoe with a sole that can bend yet still has traction is essential. The best walking shoes are the ones that are both comfortable and safe.
Wide toe box
This is essential for the healthy development of the foot. Toes shouldn't be cramped; rather, there should be sufficient space for toes to spread out, just as if your child were walking barefoot.
Traction
New walkers are still learning how to balance and traction will help them feel safe when walking on uneven surfaces. The bottom of their shoes should have some grip so that they learn how to handle different types of terrain, even if you want to pursue the minimalist shoe path.
Baby's first walking shoes should fit properly for healthy foot development.
Tips for getting the right fit in baby's first walker shoes.
Measure your baby's feet
Before buying baby walking shoes, measuring your baby's feet is important to ensure the correct size. Measure both feet (one is often larger than the other) and choose the size of the larger foot.
Choose the right type of shoe
Different types of shoes are designed for different needs. Choose the right shoe with good arch support and flexibility for your baby's age and activity level. Moreover, if you live in a colder area, or if winter is coming then opting for winter shoes might be a good idea.
Look for quality material
Choose quality materials that will last and keep your baby's feet comfortable. Look for breathable materials to keep your baby's feet cool and dry.
Look for a secure fit
Shoes should fit snugly around your baby's foot without being too tight. Make sure there is enough room for your baby's tiny toes to move freely, as it will make all the difference in ensuring their comfort.
Allow for growth
When buying shoes for your baby, always buy a size larger than your baby's current foot size. This will allow for natural foot growth.
How we picked our best baby walking shoes?
Baby walking shoes were evaluated based on their construction materials, comfort level, traction, support for growing feet, and general design to determine the best options. In addition, we considered the advice of other parents by reading their reviews of several baby shoe brands.
The best baby walking shoes
Best Overall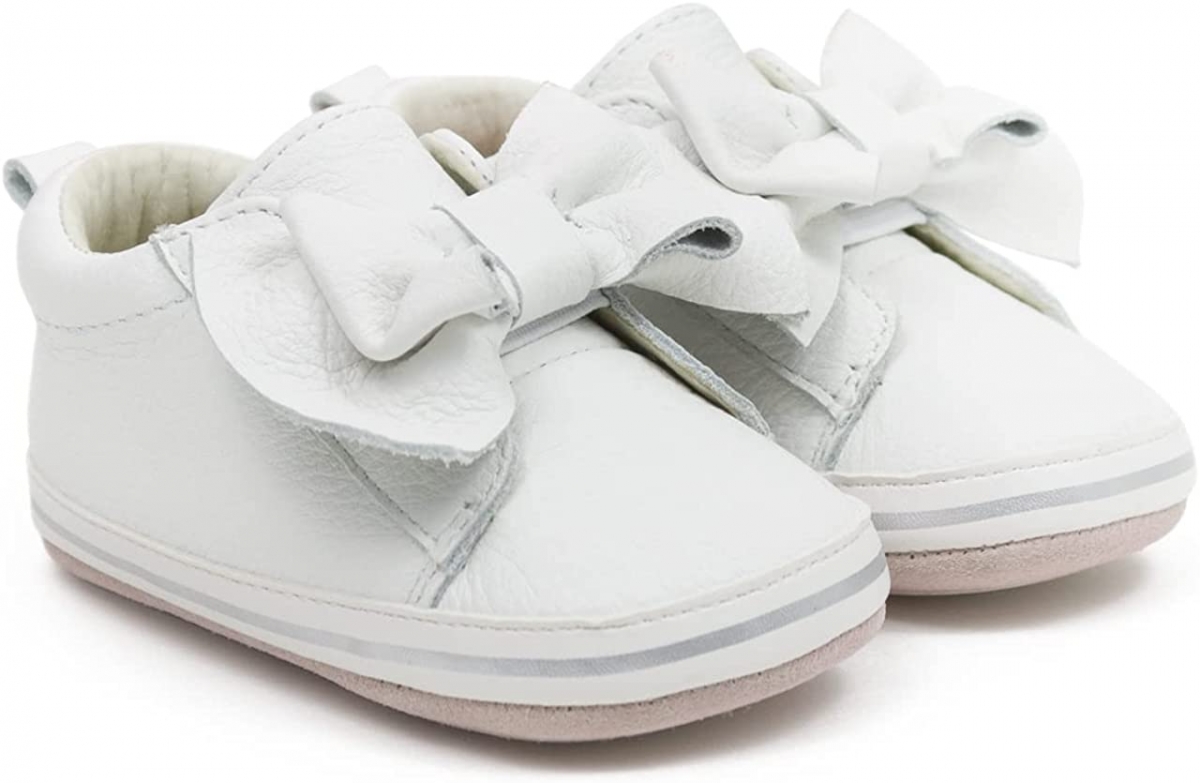 Are you looking for the best baby walking shoes in 2023? Robeez was developed to assist infants with their first steps. They are available in several widths, allowing you to select the one that is the most appropriate for your baby.
Since Robeez footwear is wide and flexible, it is an excellent option for infants with broad feet. In addition, the bottoms of their shoes are flexible, enabling the wearer to feel the surface beneath their feet. They are available in various colors and styles and have the appearance of actual shoes on top.
Pros
Soft sole
The very best shoes replicate the feeling of walking barefoot by providing support rather than constricting, for young, developing feet. Their supple suede sole offers young feet a good grip as they learn to walk with plenty of room to expand as their feet grow.
Supports development
The suede sole is flexible and bends with each step, allowing for the entire range of motion necessary for the proper growth of the foot.
Non-slip soles
The elasticized ankle or zipper makes it easy to put on and take off while ensuring that the foot does not move around. Your child will be safer on slippery surfaces thanks to the non-slip suede sole.
Sizing
The size range is generous to allow additional space for feet to grow and develop, making them ideal for newborns, infants, babies, and toddlers who are not yet walking.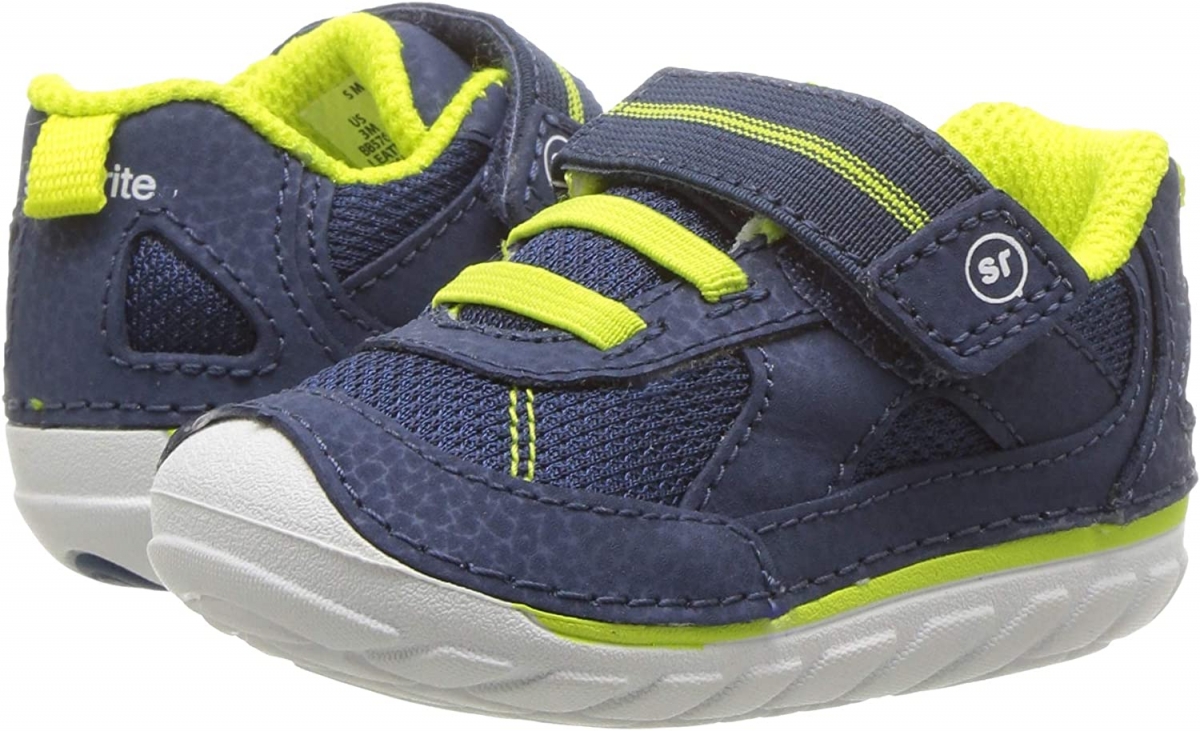 The wide range of sizes available means you should have no trouble finding a pair of Stride Rite shoes that will suit your child. This sneaker comes in three widths and sizes ranging from a 3 (half) to a 7 (extra wide).
The shoe's rounded, non-skid rubber soles, and elastic straps with velcro closure are features that win over parents. The memory foam insoles and airy uppers approved by the American Podiatric Medical Association (APMA) ensure your infant's feet stay cool and dry. In addition, you can choose from several sweet hues.
Pros
Flexible rubber upper for comfort on these sneaker-style shoes for infants.

Edges rounded off to prevent trips and fall.

Babies may move freely thanks to the flex grooves in the sole.

They have a memory foam insole and a premium mesh interior.
Best Sandals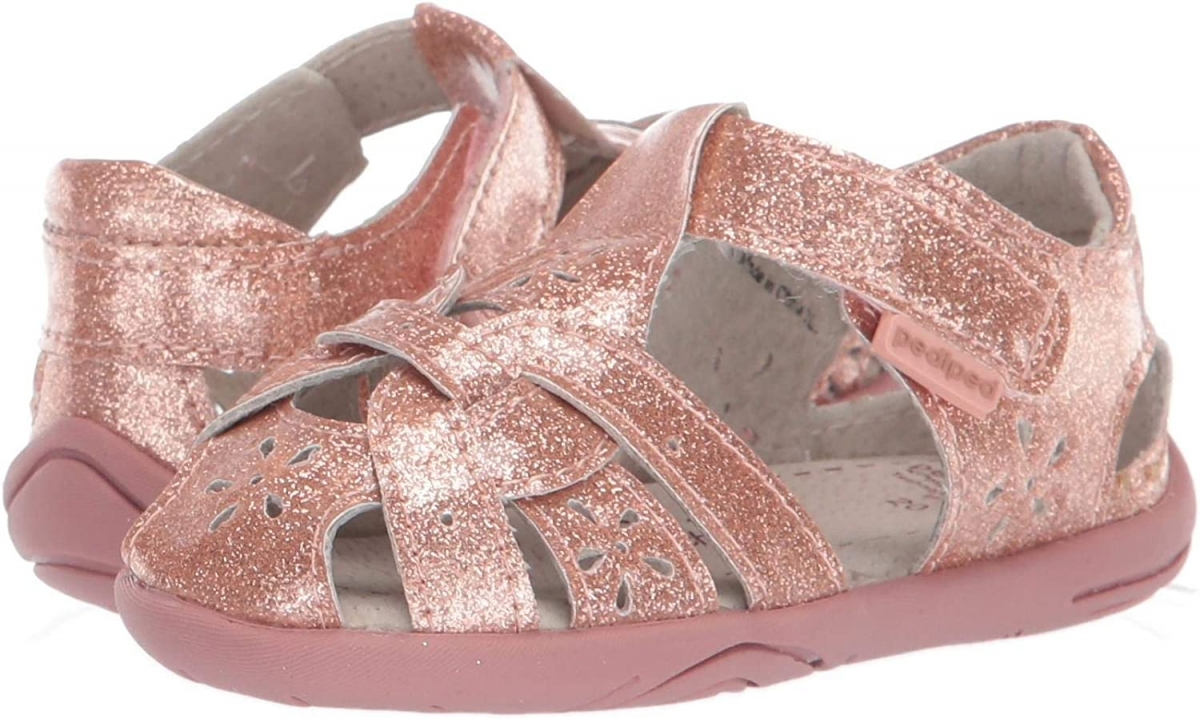 If your kiddo is learning to walk, look no further than the Pediped Nikki Rose Gold Sandal. The Pediped Nikki Rose Gold Dress Sandal is a versatile and stylish option for any occasion.
Pros
Leather lining that allows airflow.

All-natural rubber construction.

Capped shoes with a Velcro fastener.

The glittery top is made of genuine leather.
Best Leather Sneakers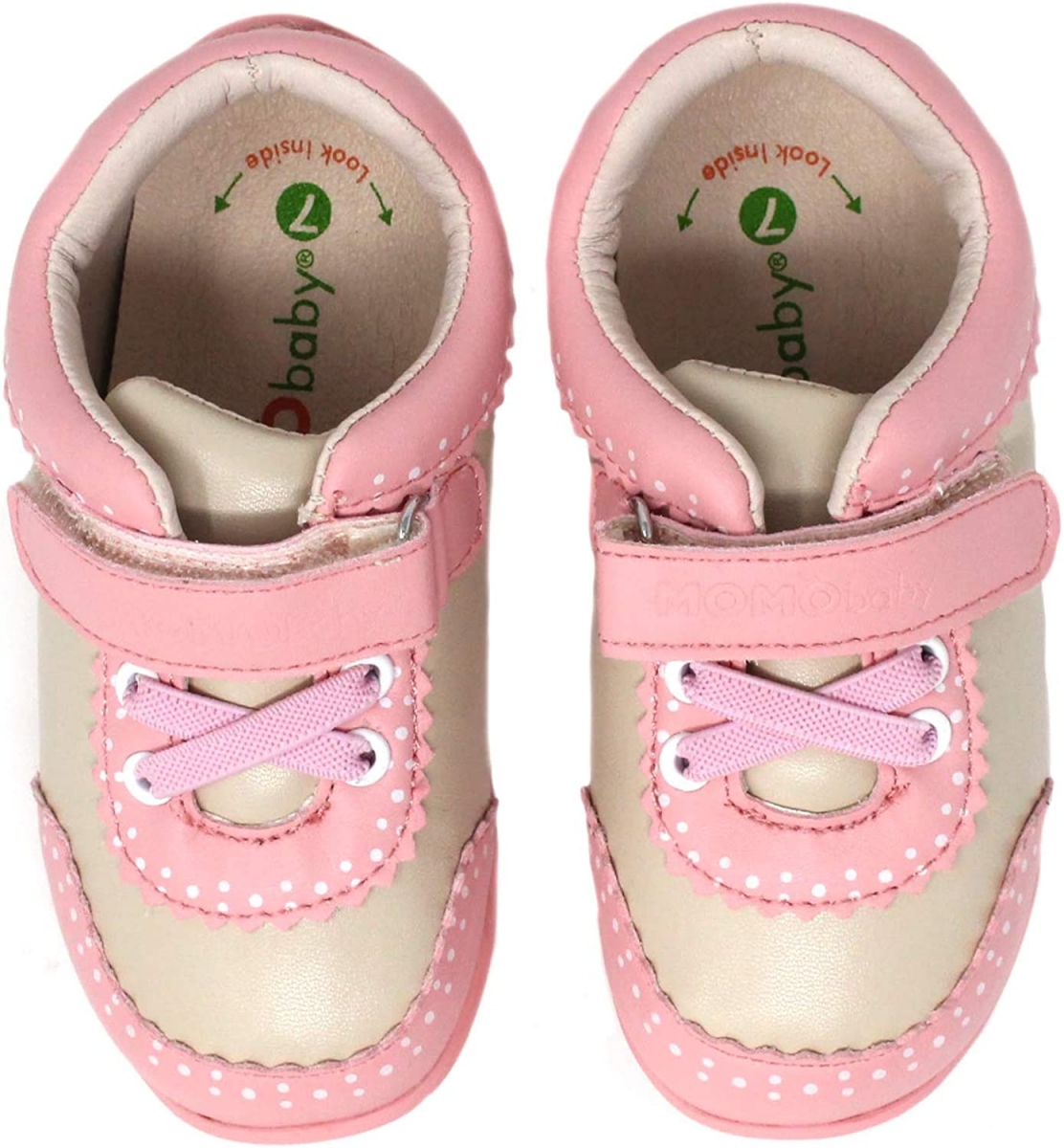 The straps of the Momo Baby Sneakers are adjustable and fasten with Velcro, making them convenient to put on and take off. They have a synthetic upper with a mesh lining, a leather lining, and a rubber outsole. The entire collection of Momo Baby shoes have been given the APMA Seal of Acceptance, which is only given to products that have been found to be "beneficial to foot health and of significant value."
Pros
Flexibility

The sole's pliability promotes a more organic body weight transition when walking.

Lightweight

The sturdy mesh material is lightweight and highly breathable.

Slip resistance

Broad tread pattern on rubber soles increase slip-resistance.
Best Mary Janes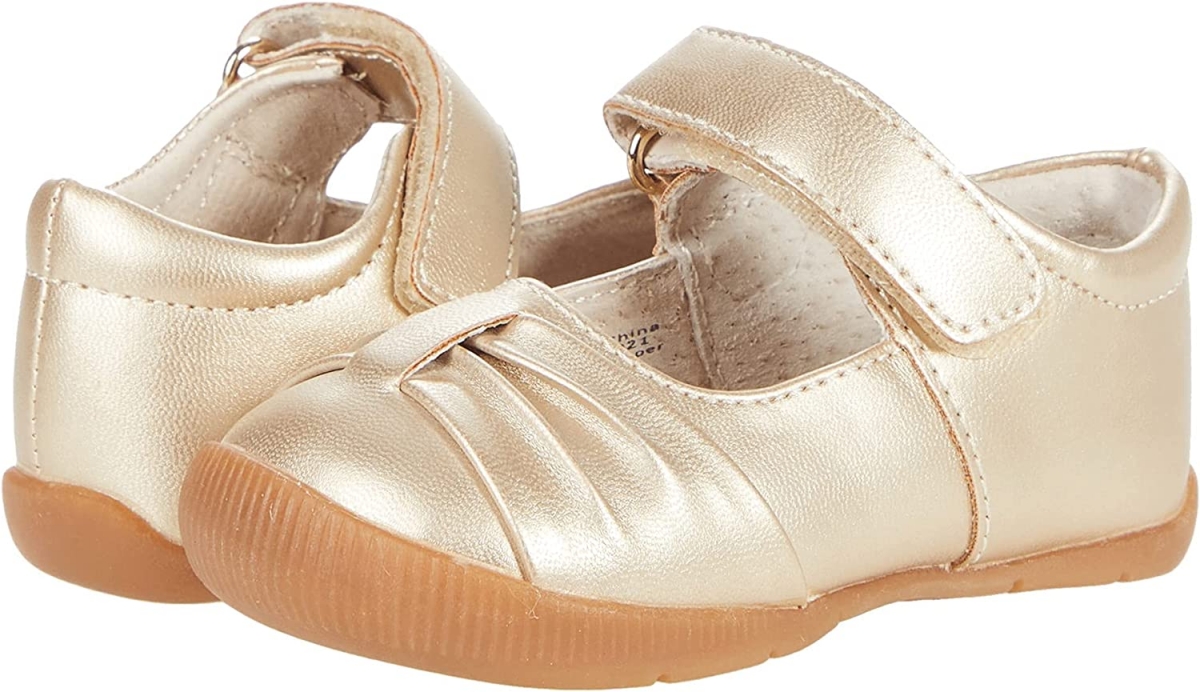 The Livie Luca Kids Piega is a cute Mary-jane shoe, ideal for their next dance or party. Extra padding at the neckline provides comfort and support. The D-ring hook and loop fastener allows for further sizing flexibility. Flexible, lightweight sole allows for a more authentic feel while walking. Super-thin soles for enhanced ground feel. Promotes sound foot growth.
Pros
The toe box is generously sized to allow for toe splaying and improved grip.

Protective cap above the toe area.

Everything about these shoes is artificial.

The synthetic soles will last a long time.
Best for Winter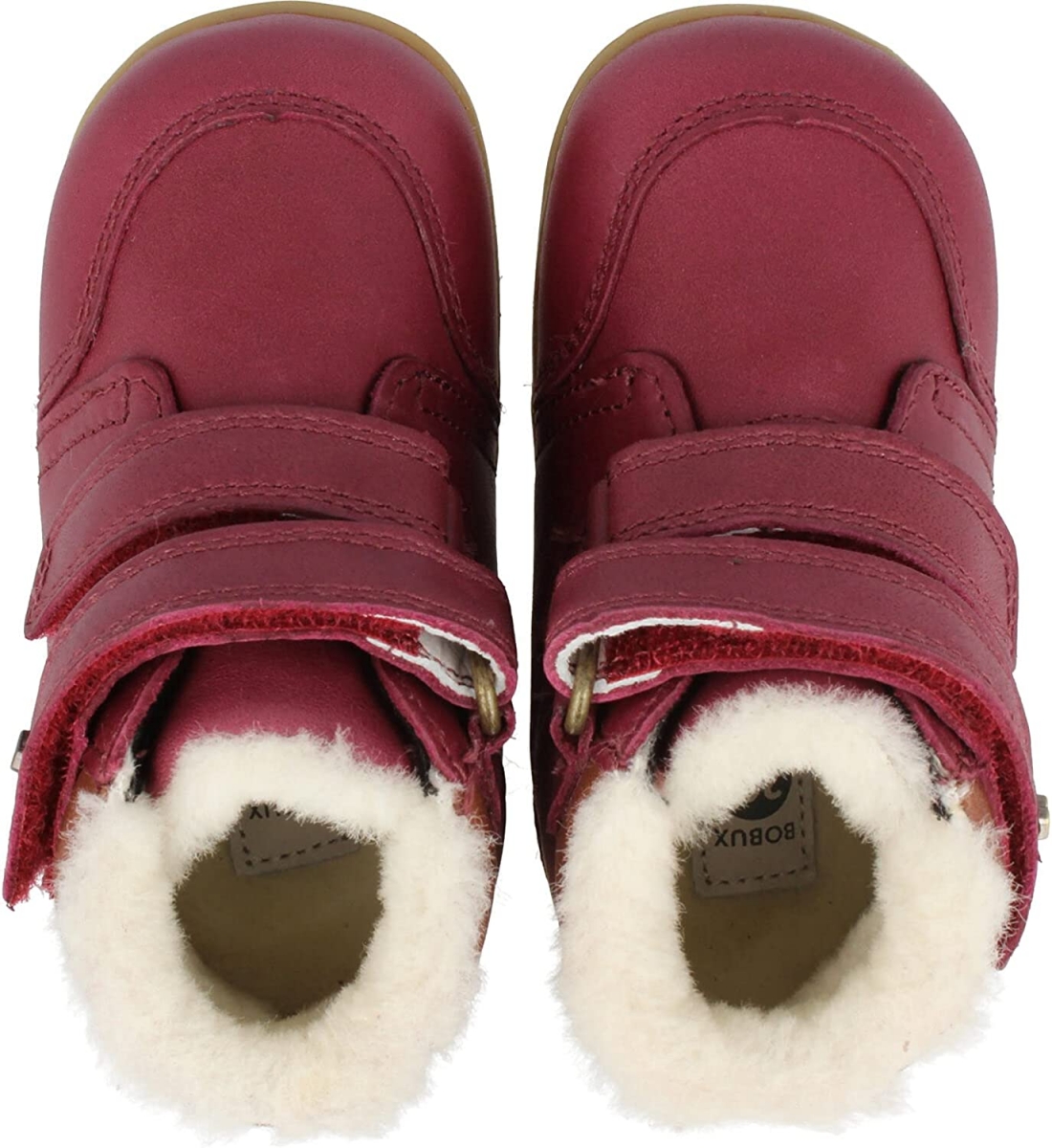 Children new to walking will find the Bobux Step Up the perfect first pair of shoes. Children's feet are safer in shoes with longer-lasting, non-marking bottoms because they now walk on rougher surfaces.
Bobux Step Ups have meticulously molded soles to support 360 degrees of movement, making them ideal for kid's first tentative steps. The wave-like design on the outsoles provides grip, while the grooves in the soles promote freedom of movement for young feet.
Pros
Quick dry Leather upper.

Ankle Boots.

Hook & Loop closure.

Waterproof.

Ankle-high.
Best Breathable Material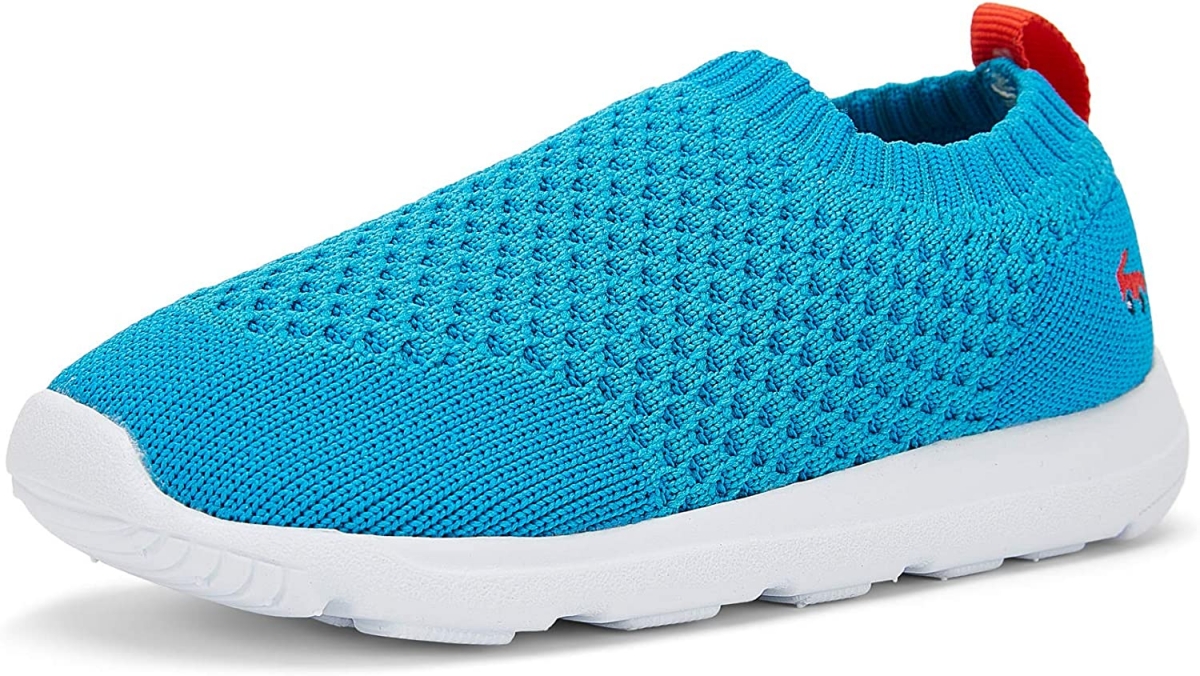 One such extremely well-liked option comes from the shoe See Kai Run. The Stevie II First Walkers were created with infants and toddlers just starting their walking journey in mind.
They have a rubber bottom, which makes them great for walking on uneven ground when outside. They have a large toe box with a rubber cap that adds an extra layer of protection for tiny toes.
In addition, this shoe has a large opening and appears to have shoelaces, but it fastens to your baby's foot with a velcro strap. Since they are constructed from a material that allows air to pass through, children can wear them comfortably even when the temperature is high.
Pros
Lightweight and flexible
The See Kai Run Stevie II is a timeless trainer perfect for young boys learning how to walk because it is both flexible and lightweight.
Durable outsole
The outsole is made of rubber, making it both flexible and durable while providing the necessary traction for those first steps.
Ample room for growth
Healthy foot development can occur thanks to generous room in the toe box, and the cushioned heel and tongue will ensure that feet are comfortable at all times.
Secure
The shoes have wide apertures that make putting them on and taking them off quick and easy, as well as an extendable hook-and-loop strap and fake elastic laces that hold shoes securely on little feet.
Best Classics

The infant Chuck Taylor All Star low top takes the traditional silhouette and slims it down for a classic and enduring look in its low-cut aesthetic. In addition to fundamental components like a traditional canvas upper, the shoe has a double hook-and-loop closure that makes putting them on and taking them off quite simple.
Pros
Comfort
The Converse Unisex-Child Chuck Taylor All Star 2v Low Top Sneaker features a cushioned insole and padded collar for comfort and support.
Durability
The shoe has a durable canvas upper and rubber outsole, making it a long-lasting investment.
Style
The classic design of the Converse Unisex-Child Chuck Taylor All Star 2v Low Top Sneaker gives it a timeless look that goes with any outfit.
Versatility
The sneaker is designed for everyday wear, making it a great choice for any activity.
Best For Wide Feet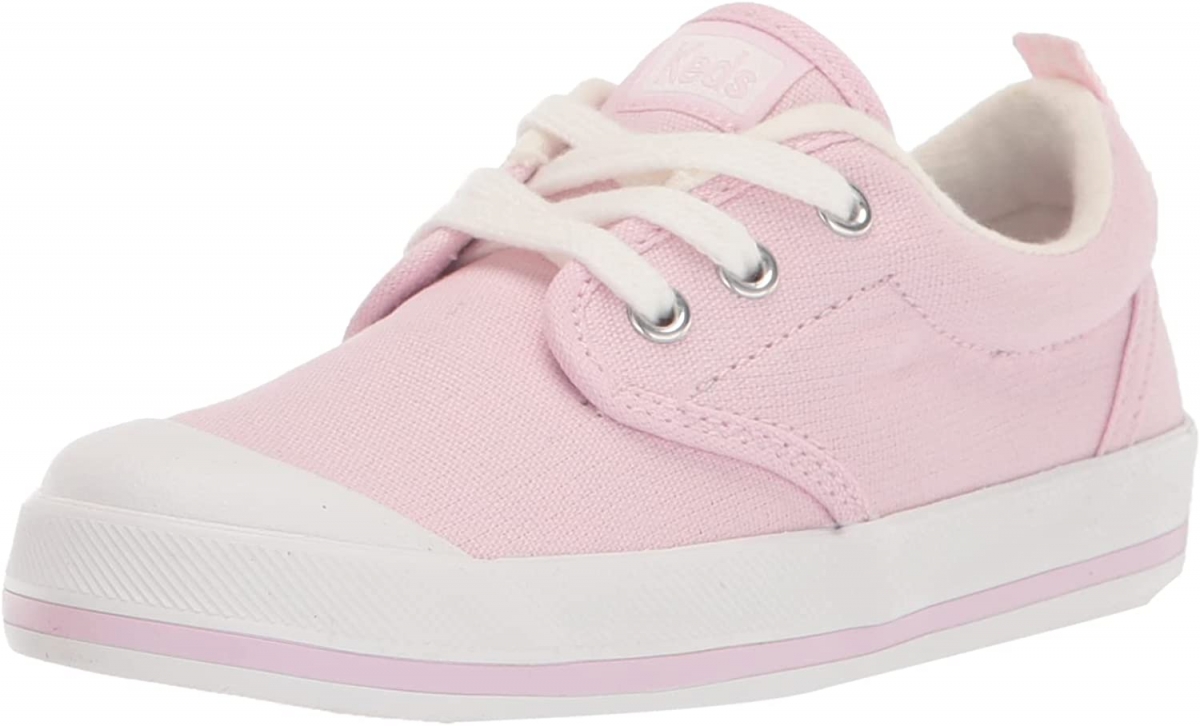 The U.S. Rubber Company launched the Keds brand in 1916 as the country's first mass-market athletic and lifestyle shoe. The Keds advertising department coined the term "sneaker" in the late 1916s for these shoes because of the noise reduction afforded by their rubber soles.
Keds are the best athletic brand in America, worn by Olympic soccer players, dozens of national and world tennis champions, and many collegiate athletes. Keds were popular not only as an athletic brand but also as the brand of choice for prominent figures in the fashion industry for their timeless sophistication and genuine charm.
The Keds Graham is a traditional canvas shoe designed with active kids and their boundless curiosity in mind. They'll play for hours in comfort thanks to the supportive memory foam insole and non-slip rubber outsole.
Pros
The supportive and comfortable memory foam insole will help tiny feet get through the day in style.

Padded collar for extra comfort.

Fits snugly thanks to the lace-up front.

Protects toes with a rubber toe cap that will last.

Vulcanized rubber ensures a pliable base.

Lightweight, breathable canvas upper.
Cutest First Walking Shoes
Kimi + Kai sneakers have a sole made of rubber that is extremely flexible and a design that makes them simple to put on and take off. When walking, feet can develop muscle strength and balance because the sole is flexible enough to allow for a natural shift of weight from the back to the front of the shoe. The child's feet are mirrored in the one-of-a-kind fan-shaped toe box, allowing both the big and small toes to spread out without restriction.
Pros
Conveniently slips on and off.

The toe box's distinctive fan design mimics the form of a young child's feet.

The ultra-flexible rubber soles greatly improve slip resistance with a deep tread pattern.

The insole is made of genuine leather, a cushioning barrier between the wearer's foot and the shoe.
Best Water Shoes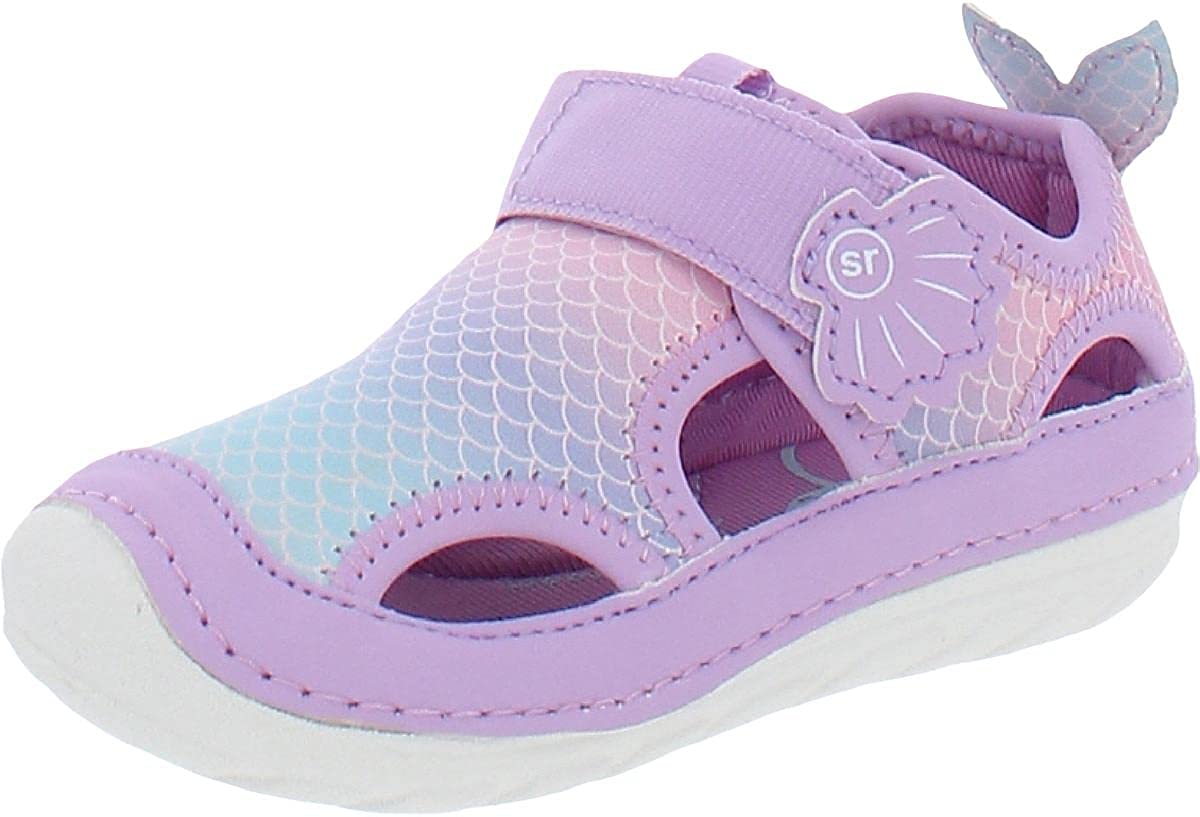 Running through a sprinkler for the first time is one of the most exhilarating things, but these stylish water shoes with fun patterns come in a close second. The Soft Motion Splash Sandals from Stride Rite are the ideal partner for all of your child's water excursions because they transform into a different color when exposed to sunlight, provide a high level of traction, and are made of materials that dry quickly.
Pros
The Ortholite memory foam used in the construction of the footbed provides exceptionally, enhanced comfort.

Extra-large opening makes it simple to put on and take off, perfect for wider feet.

The hook-and-loop closure allows for a comfortable and easy size adjustment.

Specialized treatment helps to eliminate unpleasant odors.

APMA approved!

Water resistant
Conclusion
It's wonderful to see your child grow and go through milestones. One of the most exciting moments will be getting your child their first walking shoes in 2023. There are plenty of wonderful options for your kid's first shoes, no matter what your needs are. Choose any of the above shoes for the ultimate style while supporting their growth and development.
Paper Pinecone is the #1 most trusted childcare directory giving parents access to the best preschools and best daycares near you. Parents always search free and childcare providers always list free. Send inquiries about the best daycares and preschools to questions@paperpinecone.com.
This post contains affiliate links. 
By Crystal Teegarden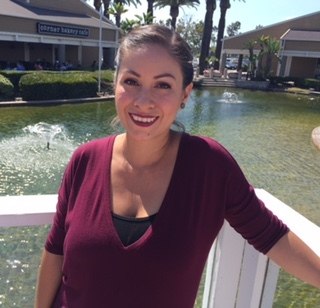 Crystal is a gentle parenting mama who loves reading, cooking, and exploring new trails with     her husband and son. She is from Los Angeles but currently lives in Portland, OR where she is     eating all the vegan food.